For Sale By Mental Patient

Return to Page 1 Make An Offer! Meet The Patients! Contact Me
---
POETRY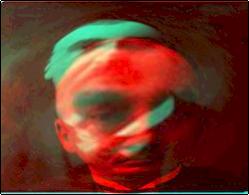 BY MR. MENTAL PATIENT
---
Whenever an item is purchased from my Store, I dedicate a POEM to the person who bought it.*
Recently, Linguistic Scholars from around the world have begged me to "Archive" these great works of POETIC ART!!
They say that due to their "Historic Significance", they should be preserved for all of posterity!!
Frankly, I couldn't agree more!
I only wish I had started earlier!
MANY of my POEMS dedicated to Toothcrafted Mug Purchasers have now become lost to the winds of time.
I only hope that they still live in the hearts of those lucky enough to have read them the first time!
Without further ado, here are my POETIC ARCHIVES.....
*I also say the words: "HOKA HEY! HOKA HEY!!" This is my Victory Cheer, and is BELOVED by MILLIONS!!
---
A POEM DEDICATED TO GABRIELLE MIDDAUGH:
Gabrielle! Gabrielle!
You're a fine Mademoiselle!
Please get me out of this Prison Cell!
Scoop me away on a Scallop Shell,
and Carry me off to your Happy Hotel!
Gabrielle! Gabrielle!
I'm under your spell!
You give me more energy than a Cadium Cell!
You startle me more then a Telephone Bell!
and if it weren't for you, life would be Hell!
Gabrielle! Gabrielle!
your last name is swell!
if I could pronounce it,
I'D RHYME IT AS WELL!!!
Thank-you very much Gabrielle Middaugh!!!
---
**The following Poem was generously donated by "The Kris McGuigan Society for Literary Preservation".
A POEM DEDICATED TO MICHAEL GAVLICK:
They call him a Wise Man, a Genius, a Maverick!
He doesn't scare easy, get frightened, or carsick!!
He isn't a Weiner, a Toady, or Bootlick!
He's the Incredible Investor Michael Gavlick!
Gavlick! Gavlick! Gavlick! Gavlick!
It sounds like some type of silky fabric!
Put Michael on, and all will be fine,
your skin will feel smooth, and your hair will shine!!!
---
A POEM DEDICATED TO LYNN LAPIERRE:
Lynn! Lynn!
You've made me grin!
By buying one of my mugs!
You're a Lapierre!
A Honey Bear!
A little Elf that shrugs!
Oh L. Lapierre,
it's in the air,
the feelings that I have for you.
You are so debonair,
and with great dental care,
I'll chew another mug for you!!!
In English you are "Lynn The Peter"
In Greek you are "Lynn Goocha Grug"
But to me, shall I dare?
You're Lynn Lapierre!
The woman who just bought a mug!
---
A POEM DEDICATED TO ELISSA SONTAG:
Elissa! Elissa!
My eyes fill with Mista,
when I think of all you have done!
For buying a mug,
I give you a hug,
and a half eaten hamburger bun!
Elissa Sontag,
I'll wave your flag,
over Valleys and ontop of Hills!
For the money I get from your Mug,
will let me buy 2 one dollar bills!!!
Elissa! Elissa!
I'm gonna miss ya!
You really lightened my day!
Unlike 8500 cheapskates,
you weren't frightened to pay!
---
A POEM DEDICATED TO TIM FAIRCLOTH:
Fair Play! Fair Dinkum! Fair Cloth!
The world is a wonderful Broth!
If more folks were Tim
we'd be filled to the brim,
with wonderful people non goth!
Fair Catch! Fair Ball! Fair Cloth!
You fly like a Mediterranean Moth!
Your wings flap so fast,
you remain unsurpassed,
as your mouth fills with foamy white froth!
Tim F! Tim Fair! Tim Cloth!
You certainly aren't a Sloth!
You worked for your mug,
like a lightning bug,
and to me you're "A Man of the Cloth"!!
---
A POEM DEDICATED TO CHAR CLINGMAN:
Char BROILED!
Char GRILLED!
Char BOUGHT A MUG!!
Char SPOILED!
Char THRILLED!
Char IS SO SMUG!
Char-Char!
Char-Char!
You're a Binary Star!
My Mug now revolves around you!
Char-Char!
Char-Char!
You're a GUITAR!
And your strings are slightly askew!
INTERMISSION
CLING MAN! CLING MAN!
CLING ONTO YOUR THING MAN!
SING MAN! SING MAN!
FLING A BUTTERED BEAN MAN!!!
INTERMISSION OVER
Char-Char!
Char-Char!
I find it Bizarre,
that others don't follow your lead!!
Though they see from afar,
that this person named CHAR
has done a WONDERFUL DEED!
---
**The following Poem was generously donated by "The Rick Dobbs Foundation for Literary Preservation".
A Poem Dedicated To Rick Dobbs:
Rick Dobbs you're going to make it big,
by owning 2 of my Mugs.
You'll amass great wealth,
have good health,
and receive 6 billion hugs!
One hug from every person,
on the face of this Earth!
They'll all want to squeeze your body,
once they discover what you are worth!!
Ricky! Ricky! Ricky Dobbs!!
Beware of the Losers and Stealers and Snobs!
Look out for the Stinkies, the Smellers and Slobs!!
And those weird little people that smell like KEBABS!!
Watch over your Mugs with eyes like a Hawk!!
Occasionally speak to them for they like to talk!!
Protect them, dear Sir, as well as you can,
for you, Rick Dobbs, are "The 2 Mug Man"!!!
---
A POEM DEDICATED TO THE FIRST 2 PEOPLE WHO BOUGHT MY MUGS!!!!

There are ONLY 2 people who bring me GLEE,
They are, in order, Don A. and John B.
John B. bought my first mug, on that very first day,
Don A. bought the "Big" mug, so more money did pay!
Both men are special, and dear to my heart,
for investing quite wisely in my Toothcrafted Art!
Though many people visit my website for free,
the ones I most like are Don A. and John B....
Asking Price: The opportunity to write another poem for another buyer.
Current Bid: Whatever the hell it is I just coughed up on my monitor.
High Bidder: Neil M
Date of Bid: October 9, 2000 at 18:58:00
---
THE FIRST POEM DEDICATED TO ROSEANNE STOKER:
Roseanne Stoker, like a STOCK BROKER,
knows how to buy LOW and sell HIGH!
She made an investment
from an brilliant assessment
that my toothcrafted mugs will soon fly!
Roseanne! Roseanne!! Roseanne Stoker!!!
I wish! I wish!! I wish I could stroke her!!!
She's smart and she's clever and ever so witty,
and if you're not R. Stoker, it's a darn pitty!
---
A POEM DEDICATED TO BROOKE O'KEEFE:
I like Chicken!
I like Beef!
But not as much as Brooke O'Keefe!
She is so High Class
in all that she buys!
From Toothcrafted Mugs
to Toothcrafted Ties!
Consider the Tree,
Study the Leaf,
Follow the ways of Brooke O'Keefe!!!
She is one Mug above the rest!
Brooke O'Keefe you are THE BEST!!!
---
THE SECOND POEM DEDICATED TO ROSEANNE STOKER:
Two is such a lovely number!
It's TWICE as much as ONE!!
And Roseanne Stoker, I really doubt,
you'll EVER be Outdone!!
Your Toothcrafted Collection,
like an intravenous Injection,
Is something I feel deep inside!!
And you've made me proud,
like a mushroom cloud,
that your mugs can now SUBDIVIDE!!
Roseanne Stoker! Roseanne Stoker!
If she were a cigar, I'd want to smoke her!
If she were a flower, she'd be Golden Ochre!
For she is the BEST, and NOT Mediocre!!!
Oh Roseanne Stoker,
Your NO Practical Joker!!
You came through with a nice credit card!
And if ever a Mug goes missing,
Please call out the National Guard!!
---
A POEM DEDICATED TO FAITH CLEMENTS:
From the "Queen of Sheba"
to "Henry the EIGHTH",
all the Monarchs bow down
to a woman named FAITH!
Faith Clements! Faith Clements!
Her name rings a bell!
From the castles of Norway,
to the Heartbreak Hotel!
Her mugs bring her power
and her power is strong!!
Don't screw with Faith Clements
or gonads be gone!
Faith Clements! Faith Clements!
your Faith represents,
a move up the ladder
to a greater extent.
The Mugs that you own
are the best ones on Earth,
and you paid so much less
then they're actually worth!
---
THANK YOU FOR READING MY POETRY!!
REMEMBER: YOU TOO can have a poem dedicated to YOURSELF!!!
All you have to do is purchase one of the Beautiful Toothcrafted items in my STORE!!
You can even have a Poem dedicated to someone else!!!
Just drop me a note after purchasing an item, and let me know!!
If you prefer to remain anonymous, drop me a note as well.
I promise not to tell ANYONE about your Amazing Investment!!
---
LINKS TO MORE MENTAL STUFF:
Make An Offer! Meet The Patients! Contact Me
---
Copyright Jan.27 2000
last revised December 19 2000